Contribution in the global value chain
Contribute to reduction of CO2 emission on a worldwide scale
Japan's steel industry, including Nippon Steel, plays a leading role in the Global Sectoral ApproachGlobal Sectoral Approach is a method to help solve global warming problems by seeking CO2 reduction potential based on sector-specific technologies and adopting the world's best energy-saving technologies., a worldwide initiative to preserve the environment and conserve energy based on technologies accumulated in the steelworking industry. Japan's steel industry can contribute to reduction of CO2 emission on a worldwide scale by transferring its advanced energy-saving technologies to emerging countries where there is the potential to improve energy efficiency. The reduction effects of CO2 emission by transfer of Japanese steelmakers' energy-saving technologies have amounted to 62.59 million ton reduction in CO2 emissions per year in total. This is equivalent to about one-third of CO2 emissions of Japan's entire steel industry.
Overseas steel industry's CO2 emission reduction effects by introducing Japan's energy-saving equipment (accumulated up to fiscal 2016, JISF)
The CO2 emission reduction effects achieved by Japanese companies' energy-saving technologies transferred overseas have amounted to 65.53 million tons a year in total.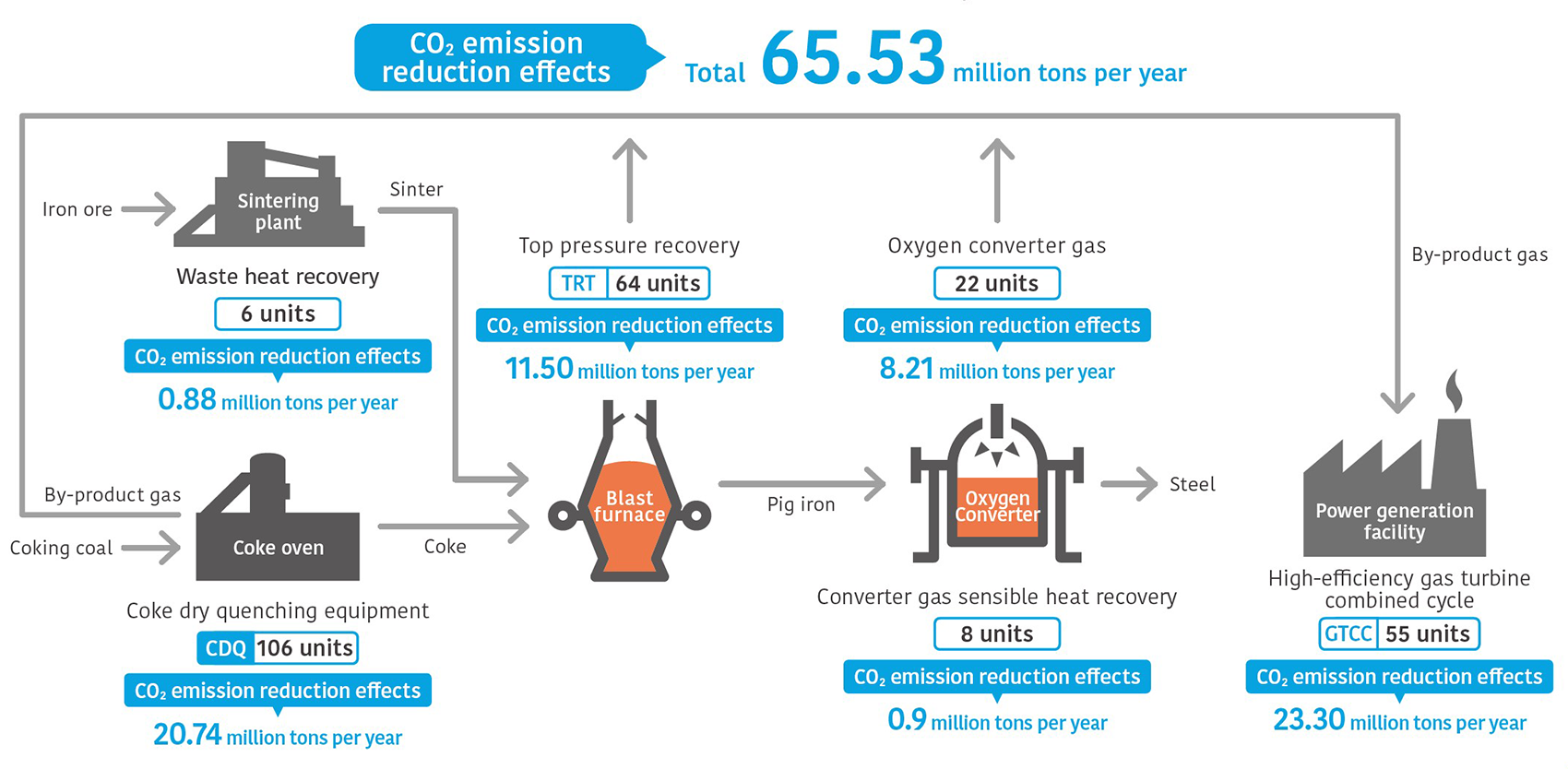 Japanese steel industry's energy-saving technologies are spreading globally (units installed in numbers)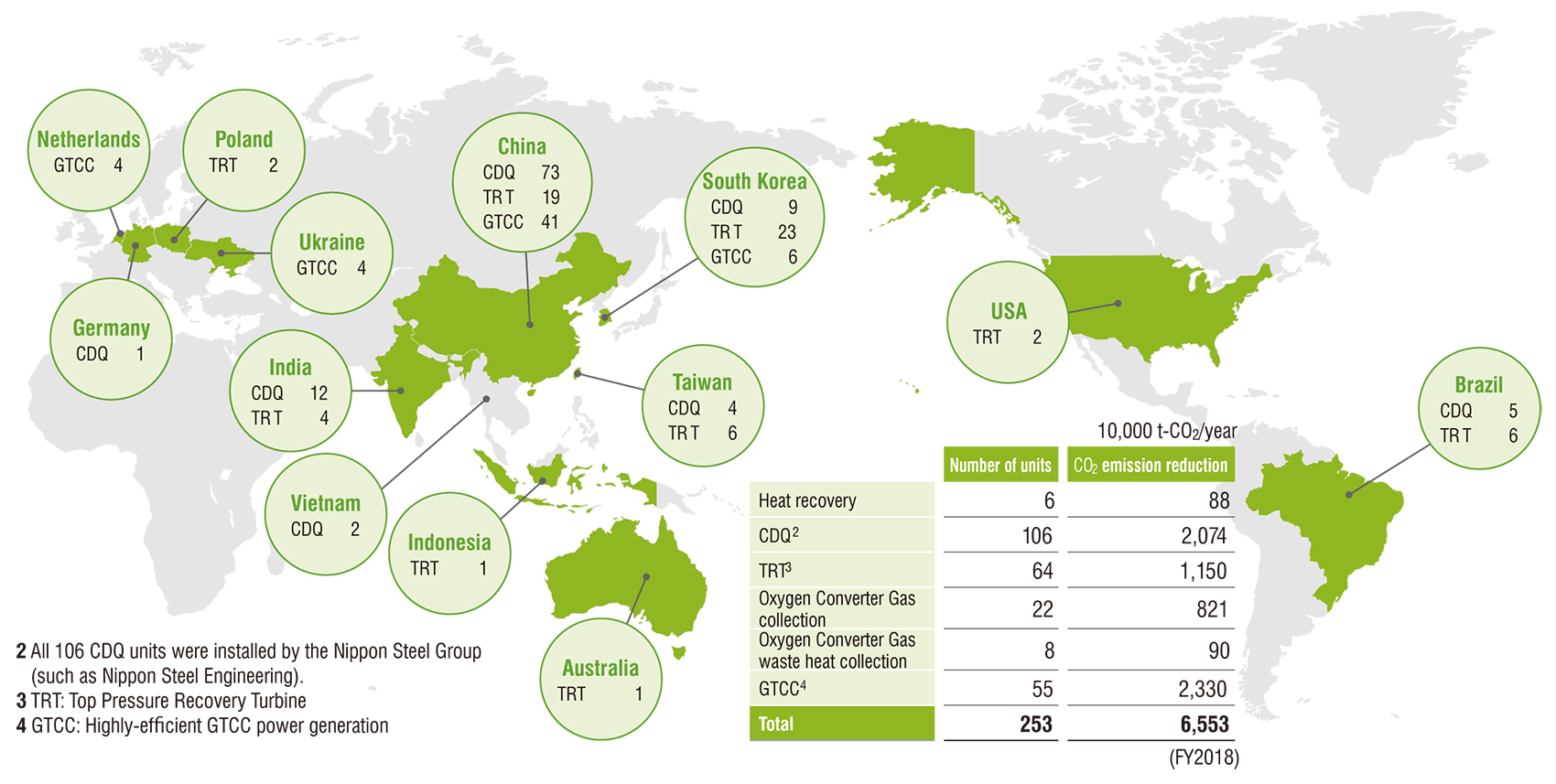 Japan's steel industry's international cooperation in energy conservation
As a core member of the Japan Iron and Steel Federation (JISF), Nippon Steel is involved in multinational projects such as those for the Environment Committee of the World Steel Association. In addition, the JISF is promoting 1.joint meetings of public and private steel-related parties, 2.preparation of customized list of technologies, and 3.assessment of steelworks as to energy-saving status. These are the three pillars of collaboration for bilateral energy-saving and environmental cooperation with India, Southeast Asia, and other countries and regions.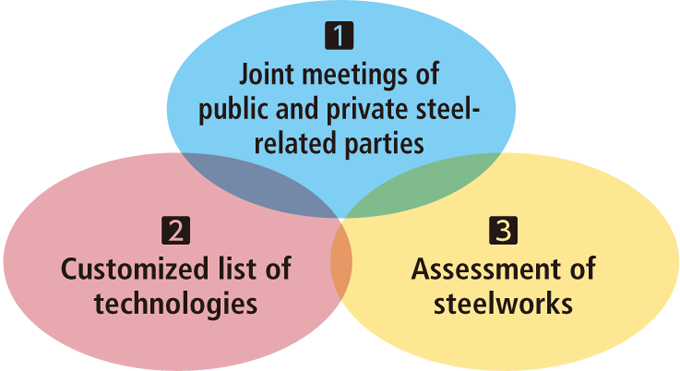 1. Joint meetings of public and private steel-related parties
In the bilateral meetings of public and private steel-related parties of an emerging county and JISF, information, ideas, and comments on various conditions of the country and Japan are shared. Based on the results of preparation of the list of technologies and on the assessment of steelworks, activities have been undertaken to facilitate transfer of Japan's energy-efficient technologies to the country at an early stage. The JISF also provides de-tailed technical information and financial aspects of steelmaking. By FY2019, joint meetings have been held 9 times in India and 12 times in six ASEAN countries.
2. The technologies customized list
The technologies customized list is a list of energy-efficient technologies, which are identified as appropriate for the target country or region, and the provided information included a technology outline and supplier information. The list was prepared for the purpose of promoting Japan's energy-efficient technology transfer and is used as reference in doing assessment of steelworks. In FY2018 the technologies customized list was updated into the fourth version for India and into the third version for the ASEAN countries.
3. Assessment of steelworks
In the assessment of steelworks specifically regarding their energy saving status, experts in this field in Japan's steel industry visit the foreign steelworks in order to make proposals on technology based on the list and to give advice on operational improvement according to the utilization status of facilities. The experts also analyze the status of energy usage by using an international standard, ISO14404, which specifies calculation methods for theCO2 intensity of steelworks. Up to FY2019, the JISF has conducted assessment of 12 steelworks in India and 14 steelworks in six ASEAN countries.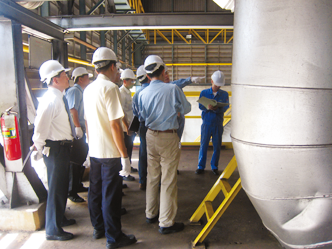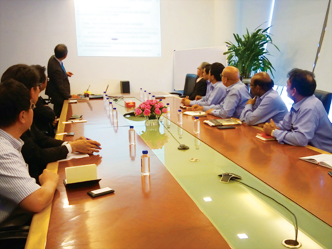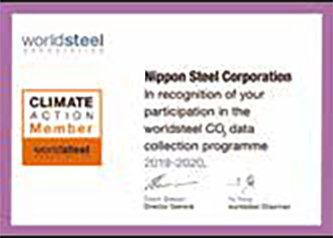 Nippon Steel also participates in the Climate Action Program of the World Steel Association, which uses universal methods to calculate and report on the CO2 emitted by steelworks. We have been selected as a Climate Action member. Recently, quite a few customers have sought confirmation that their steel-makers are Climate Action members.
Technical Cooperation and Transfer Promoted on a Worldwide Scale
With the understanding that the transfer of Japan's advanced energy-saving technologies overseas can be one of the most effective ways to globally reduce CO2 emissions, Nippon Steel is participating in many energy-saving and environmental initiatives in Japan and overseas. For example, we work with the World Steel Association and directly with countries such as China and India.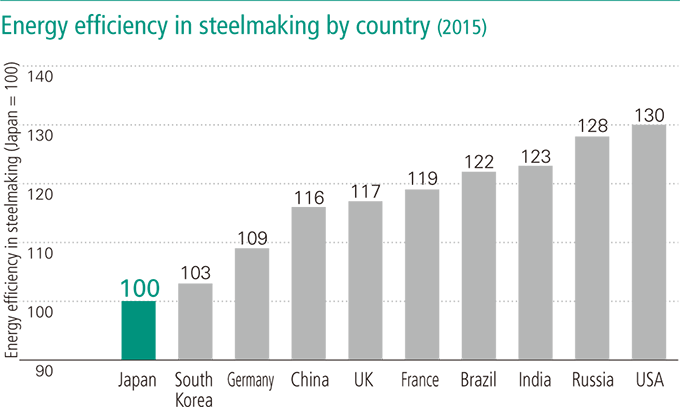 Source: International Comparisons of Energy Efficiency (Sectors of Electricity Generation, Iron and steel, Cement), RITE, 2015 (The Japanese translation and numerical values were provided by the Japan Iron and Steel Federation.)