Nippon Steel's Environmental Initiatives
Nippon Steel is promoting environmental management centered around the four basic orientation of the three ecos and the company's innovative technology development, as stipulated in the Basic Environmental Policy. We aim at achieving Sustainable Development Goals (SDGs) by promoting the Environmental Management Action Plans.
Going forward, from the perspective of SDGs, we will keep identifying and working on issues for which we can contribute through our business.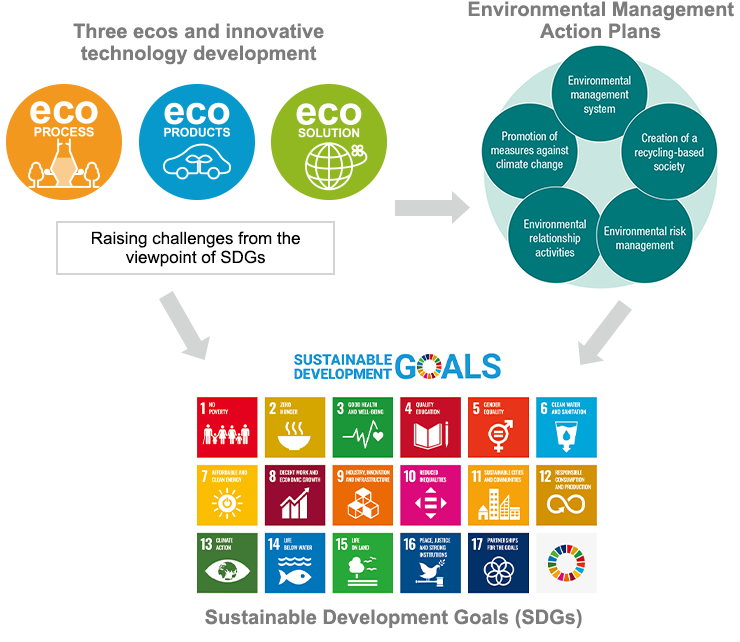 Three ecos and innovative technology development
ECO PROCESS
The way we manufacture is "eco-friendly"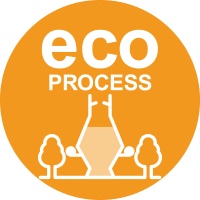 Nippon Steel uses world-leading resources and world-leading energy efficiency to manufacture steel products and aims to develop eco-friendly steelmaking processes by further improving efficiency.
ECO SOLUTION
Sharing our "eco-solutions"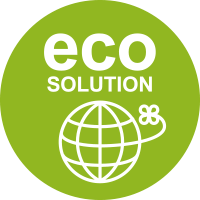 We contribute to the reduction of CO2 emissions and other environmental impact on a global scale by diffusing our Group's world-class environmental and energy-saving technologies in Japan and overseas.
ECO PRODUCTS
What we produce is "eco-friendly"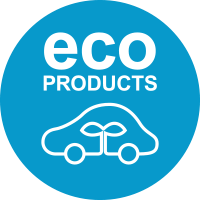 We produce and offer eco-friendly "products" using our world-leading technological capabilities, thus conserving resources and energy and thereby contributing towards building a sustainable society.
Innovative Technology Development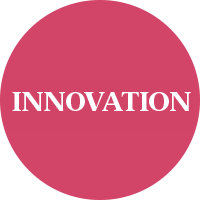 Based on the objective of offering to society technologies and products that contribute to the saving of resources and energy and the reduction in environmental impact, we are developing innovative advanced technologies from a medium- to long-term perspective.