Environmental Management
Management system
Nippon Steel effectively follows a PDCA management cycle, particularly in the work of the environmental management committee, which convenes semiannually to promote improvement. We consider environmental risks as a management issue and this committee is in charge of management of environmental risks that are related to climate change, atmospheric, water, waste and other matters, and reports to the Board of Directors as needed. As part of governance enhancement efforts, it also regularly holds meetings for the general managers of the environment departments and meetings for the environment group leaders for all the steelworks and factories. In particular, with respect to falling dust, drainage, and waste that pose critical environmental risks, specialists in each field hold meetings to devise measures for risk prevention and reduction. Moreover, the risks related to climate change are separately and specially managed within the committee as it may generate long-term serious risks.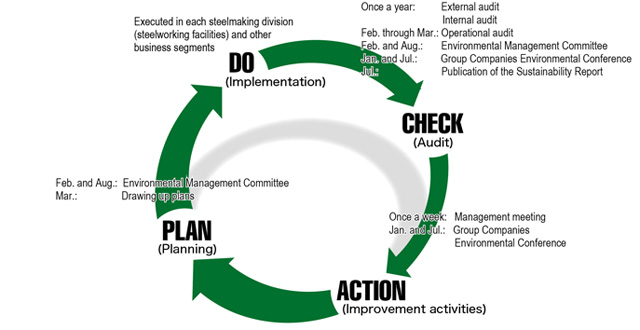 Environmental audits
In accordance with the international standard ISO 14001, all our steelworks have built an environmental management system, with each steelwork or facility general manager serving as the responsible person. Each year, a management review is conducted within the steelworks and facilities by the internal auditor and the steelworks and facilities general manager, while each steelworks or facility and factory is audited by the Head Office Environment Department. Environment officers of other steelworks and facilities also participate in these audits to cross-check. In addition, periodical review is conducted by the ISO certification agency.
For the group companies including those overseas, a direct interview is conducted by a member of the Head Office Environment Department to improve management levels. This is part of the corporate governance conducted by the Head Office Internal Control/Audit Department.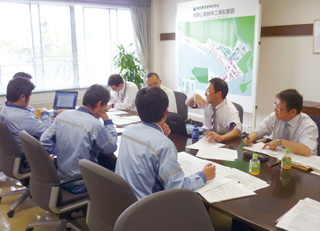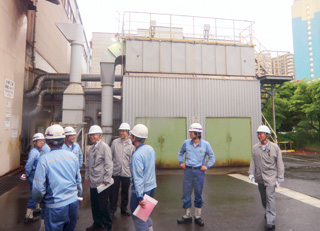 Environmental meeting for affiliate companies
From the group companies in Japan, Nippon Steel has identified companies (59 companies) with certain environmental burdens and holds semi-annual environmental meetings for those companies. In the meetings, the latest trends of environmental laws and regulations are studied, cases of environmental initiatives are reported, and other information is shared to reduce environmental risks.
Environmental education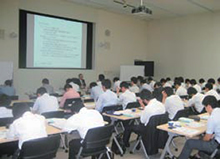 Nippon Steel regards environmental management as an important basis for our business and continuously provide environmental education to each rank of new employees, mid-level engineers, and managers on the subject of basic environmental policies, medium-term environmental management plans, environmental compliance, etc. In addition, a seminar on the environment is given by the general manager of the Head Office Environment Department at all steelworks and facilities. We encourage our employees to acquire national qualifications, such as those of pollution prevention managers and energy managers, as well as to take ISO 14001 internal auditor training.
Status of compliance with the environmental laws and regulations
In fiscal 2017, Nippon Steel was not ordered to pay any penalty for violation of legal obligation or rules concerning the environmental laws and regulations. We are committed to operate business in compliance with laws and regulations.