ABREX™ -Abrasion resistant steel plate-
The use of abrasion resistant ABREX steel plate markedly reduces the weight of structural members exposed to severe abrasive conditions. Compared with regular steel, ABREX steel plate reduces structural weight and delivers economic merits. Adoption of high performance abrasion resistant ABREX will prolong the service life of machinery and components.

*ABREX stands for ABrasion Resistance EXcellent.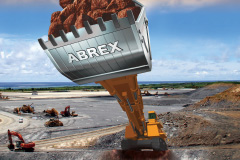 Features
Introducing the ABREXTM Series
The ABREX Series features 3 standard options of abrasion resistant steel plate in addition to 2 extra tough options – a product range capable of meeting a variety of needs. All of our products are maintained at very low impurity levels, making them well suited to welding and formability.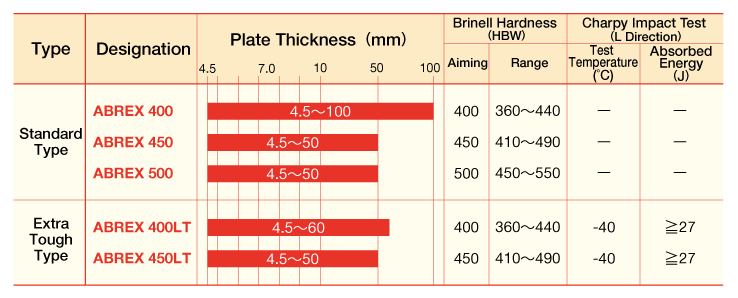 Abrasion Resistance
Nippon Steel's abrasion resistant ABREX steel plate is designed by placing priority on resistance to abrasion caused by earth and sand. It offers excellent scratching abrasion resistance 2 to 5 times that specified for mild steel.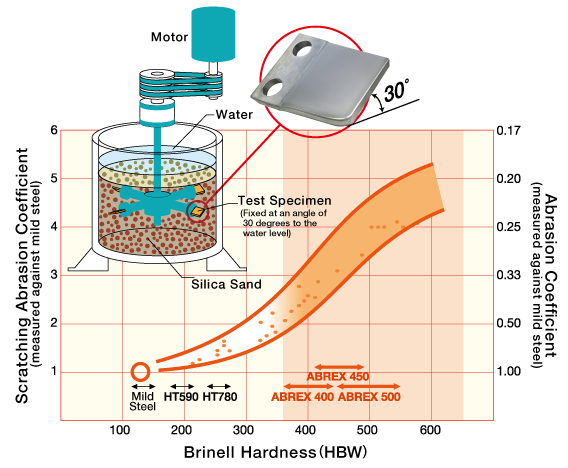 Weldability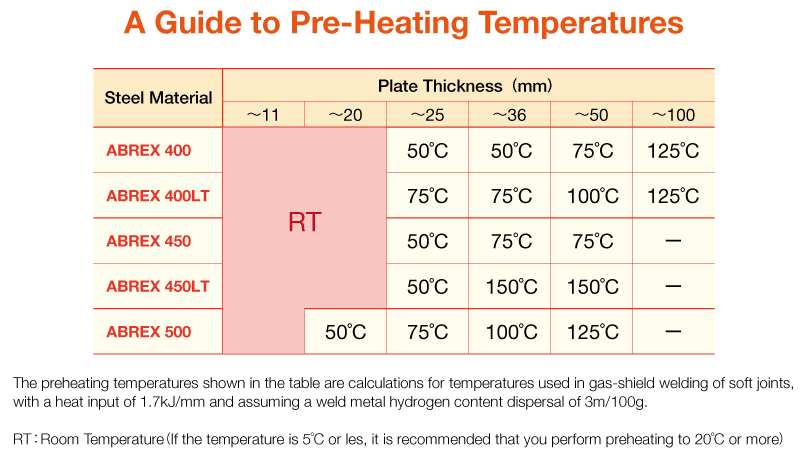 Bending Formability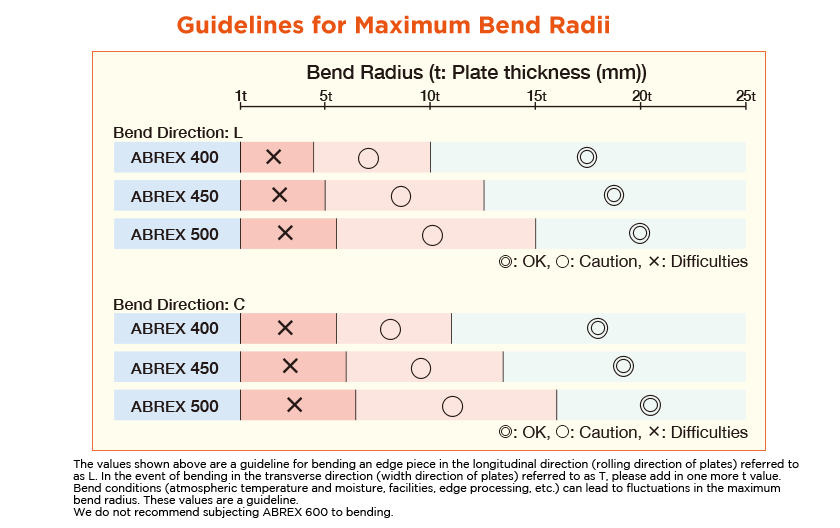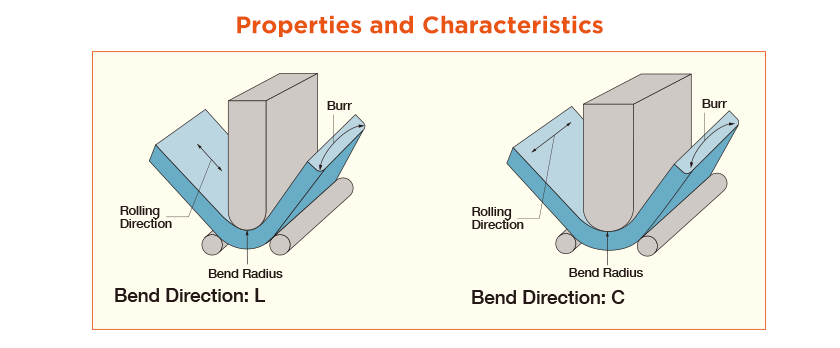 Contact Information
For further product information
Product Quotes, and inquiries without complete information required in inquiry form may not be responded to. Selection of inquiries for reply online is at the sole discretion of Nippon Steel. We appreciate your understanding.