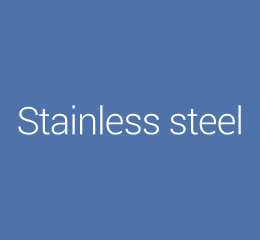 NAR-E-360
Fe-36% Nickel alloy with low thermal expansion coefficient (Invar alloy)
[Chemical Composition LC-36Ni]
Chemical Composition (mass%)
Typical example
Cmax
Ni
0.030
36
Physical Property
Typical example
Thermal expansion coefficient ( ×10-6/K)
≦2.0 (20 - 100℃)
Mechanical Properties
0.2%-Proof Strength
[MPa]
Tensile Strength
[MPa]
Elongation
[%]
Specification
≧240
440 - 550
≧30
Typical example
304
461
37
Features
The coefficient of thermal expansion is extremely small from low temperature to intermediate temperature.(one-tenth of that of SUS304)
Austenite sructure is stable and it has soft nature, less work- hardening and excellent workability.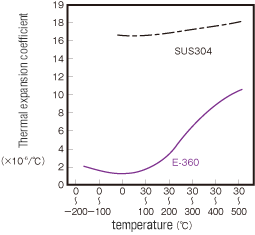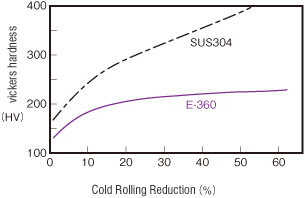 Product Form
Examples of use
Precision equipment, precision measuring instrument, bi-metallic strip, LNG container, magnetic shielding, magnetic shunt alloy
List of Nickel and Nickel alloy products
Contact Information
For further product information
Product Quotes, and inquiries without complete information required in inquiry form may not be responded to. Selection of inquiries for reply online is at the sole discretion of NIPPON STEEL. We appreciate your understanding.