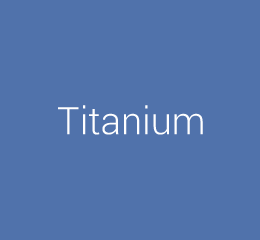 Commercially pure titanium and Titanium alloys for mufflers
For their excellent properties, the titanium alloy products and commercially pure titanium products we have developed for mufflers using our original chemical composition series are widely adopted for motorcycles and automobiles. Additionally, thin sheets of commercially pure titanium are used for fuel tanks of motorcycles.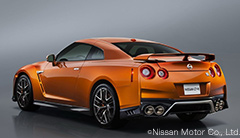 Characteristics
Workability
Our titanium alloys for muffler Super-TIXTM 10CU, 10CUNB, and 10CSSN were developed based on our original chemical composition sereies with copper (Cu) added to them.
They have both excellent cold workability similar to pure titanium and much better heat resistance.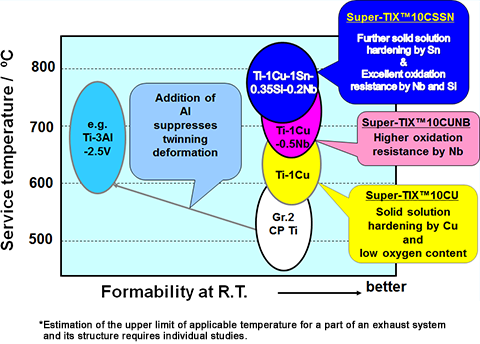 High-temperature oxidation resistance
Our original alloys indicates excellent oxidation resistance to be required in parts used in exhaust systems.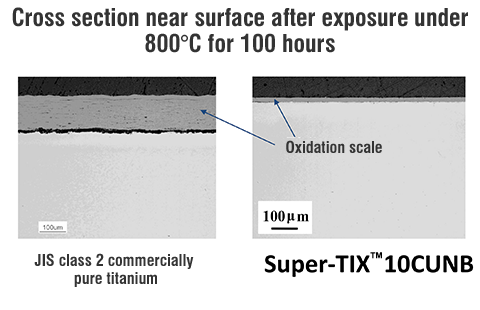 High-temperature strength
In a 700°C atmosphere, our original alloys Super-TIXTM 10CU, 10CUNb, indicate about 50%, and 10CSSN indicates 80% higher high-temperature strength than commercially pure titanium, respectively.
High-temperature fatigue resistance
At 600°C and 700°C atmosphere, Super-TIXTM 10CU, 10CUNb indicates approximately 100%, and 10CSSN indicates 200% higher fatigue resistance than commercially pure titanium, respectively.
Application and adoption examples
Mufflers of NISSAN GT-R (Super-TIXTM 10CU)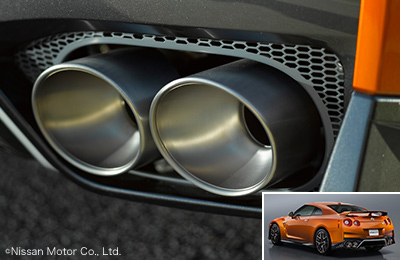 Mufflers of endurance race motorcycles (Super-TIXTM 10CUNB)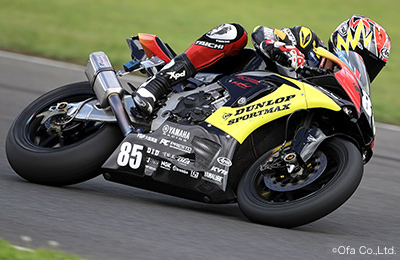 Aftermarket mufflers (Super-TIXTM 10CUNB)

Mufflers of SUZUKI sport motorcycle GSX-R1000 (Super-TIXTM 10CU)
Fuel tanks of HONDA off-road motorcycle CRF450R (TP270C)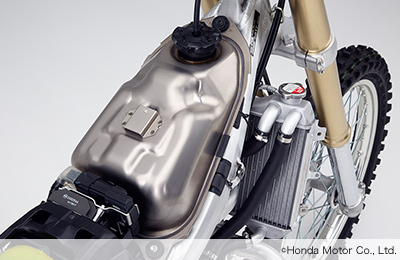 Contact Information
For further product information
Product Quotes, and inquiries without complete information required in inquiry form may not be responded to. Selection of inquiries for reply online is at the sole discretion of Nippon Steel. We appreciate your understanding.