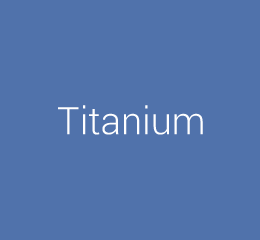 Environmental Activities
The Titanium Unit has constantly worked on activities aiming at global environmental conservation and reduction of CO2 emissions through continuous improvement of manufacturing technologies of titanium to provide superior titanium products.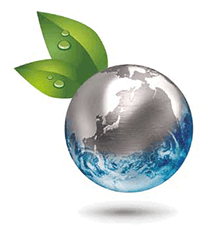 Achievement of ISO14001 Certification for the Environmental Management System
ISO14001 is "the international standard on environmental management" which was established by the International Organization for Standardization (ISO).
The Titanium Unit achieved ISO14001 certification and has proactively continued to work on conservation of the surrounding environment as well as improvement of environmental management systems within the manufacturing works.
We are going to lead these environmental activities, using the global-summit-class technologies we have realized through steel making.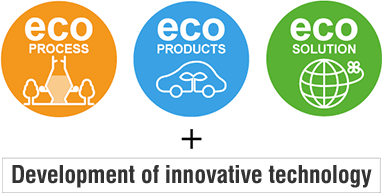 Eco Products
Titanium is a material with low specific gravity, high strength, and high-corrosion-resistance. It is adopted due to these superior characteristics not only for reduction of weight and fuel consumption of automobiles and aircrafts but also to apply them to fuel cell vehicle components to contribute in creating a hydrogen community.
Titanium is also a material superior from the view point of LCCs (life cycle costs), giving a long product life to parts which require high-corrosion-resistance such as construction materials applied in port facilities.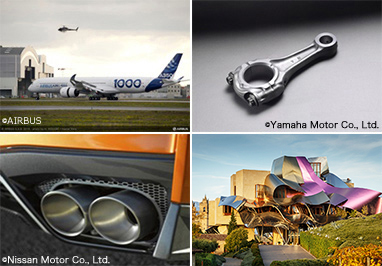 Eco Process
Titanium is recyclable by melting in vacuum after appropriate pretreatment.
Nippon Steel and its group companies have electric beam melting furnaces which enable recycling of scrap and have established recycling technologies.
We have proactively promoted recycling of titanium as well as improvement of manufacturing process as activities for effective utilization of resources.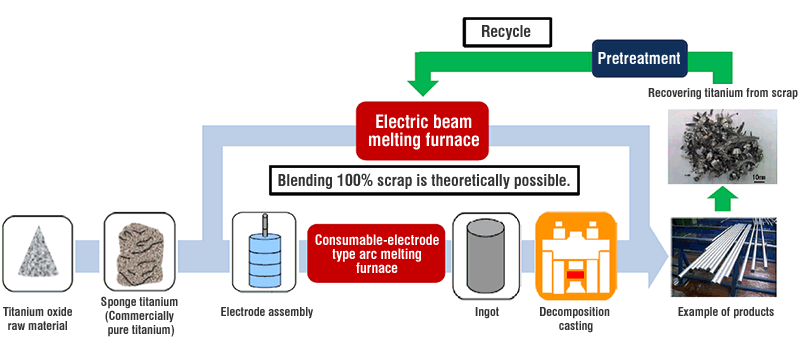 Contact Information
For further product information
Product Quotes, and inquiries without complete information required in inquiry form may not be responded to. Selection of inquiries for reply online is at the sole discretion of Nippon Steel. We appreciate your understanding.