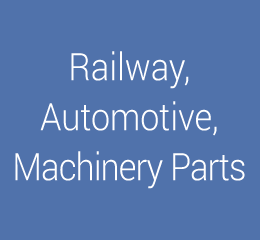 Die materials
We supply die materials designed to meet our customers' needs.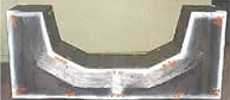 Characteristics
SD steel as plastic forming die material
Pure steel made with a special refining method is used.
Optimal heat treatment is used to produce steel material with little treatment distortion.
Using fixed forging greater uniformity of the inside and outside structures is achieved.
Fixed forging reduces directionality.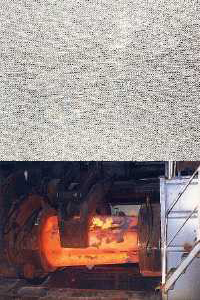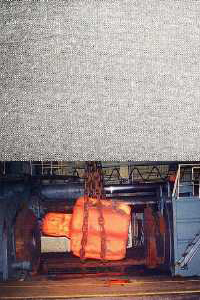 Carrying out special treatment, surface texturing is improved.
Using shape forging, we can make materials that are close to the shape of the product.
Examples of shaped products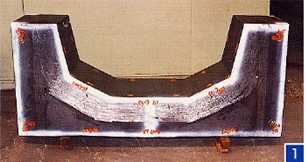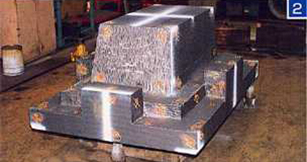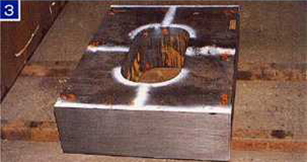 Die materials for hot forging SDH steel / DK steel
We have the largest crankshaft forging line in Japan. We supply die materials based on the experience we have gained in its operation.
We select die materials and surface treatments based on the knowledge we have acquired from the results obtained in the operation of our own line.
Explore
Types and applications of SD steel

| Steel types | Standard | Hardness Hs (HRC) | Applications |
| --- | --- | --- | --- |
| SD18T | JIS S55C improved | 30±2 (13) | S55C free-cutting steel with high thermal conductivity |
| SD77 | AISI P20 equivalent | 41 - 46(31) | P20 equivalent material with good weldavility, machinability and wear-resistance |
| SD100 | − | 47±2 (34) | wear-resistance |
Mechanical properties of SD steel
Steel types
Yield point
(N/mm2)
Tensile strength
(N/mm2)
Elongation
(%)
Reduction of area
(%)
Impact value
(J/cm2)
Hardness
(Hs)
SD18T
430
720
25
47
38 - 44
30
SD61
666
872
22
63
88 - 196
38
SD77
859
969
19
49
41 - 46
42
SD100
911
1078
18
55
49 - 69
47
Die materials for hot forging SDH steel / DK steel
Standard
Steel types
Properties
Applications
Wear-resistance
Heat-cracking resistance
Fracture-resistance
Machinability
SKT4 improved
SDH21
B
B
B
A
For hammer forging
SKD61 improved
SDH3
B
A
A+
B
For hot forging
DK65
A
A
B
B
SDH52
A
A
B
B
Super [A+・A・B・C] Inferior
Contact Information
For further product information
Product Quotes, and inquiries without complete information required in inquiry form may not be responded to. Selection of inquiries for reply online is at the sole discretion of Nippon Steel. We appreciate your understanding.