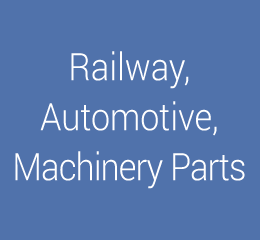 Bogie truck
We began designing and manufacturing bogies (or trucks) for railway cars in 1924. Since that time, we have made full use of the state-of-the-art technology for each age to manufacture bogies meeting customer needs for higher speeds, for bogies that are light-weight and require less maintenance, and bogies suitable for barrier-free coaches. Today we supply bogies for Japan's Shinkansen bullet trains, for railways and commuter trains operated by private companies or public enterprises, for linear motor cars with steel wheels, for tramcars (LRVs), and diesel-driven railway cars.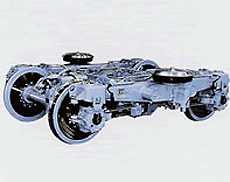 Characteristics
Bogies for the Shinkansen must be built for safe and comfortable rides at speeds exceeding 300 km per hour. The utmost care is given to safety, and each bogie undergoes all necessary tests. Currently, we are engaged in an effort to design new bogies for even faster speeds.
We make the fullest use of the wealth of experience and know-how we have gained in the many years we have worked to meet the needs of our customers, including both public and private enterprises operating all types of railways. These efforts include the manufacture and design of bogies for linear motor cars. These bogies must be small in size to accommodate cars built low to the ground. Our breakthrough success in meeting this requirement has enabled builders to reduce the section area of tunnels to a minimum and to achieve lower construction costs. We have also developed bogies for tramcars that must accommodate barrier-free design featuring very low car floors.
Explore
Bogies for Shinkansen bullet trains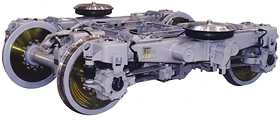 Bogies without bolsters for electric trains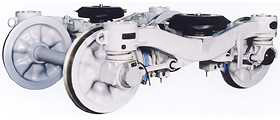 Bogies with bolsters for electric trains

Bogies for subway linear motor cars

Bogies for tramcars with lower floors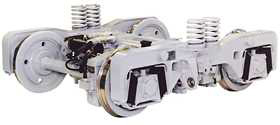 Bogies without bolsters for diesel-driven railway cars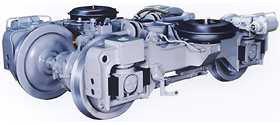 Bogies with bolsters for diesel-driven railway cars
Contact Information
For further product information
Product Quotes, and inquiries without complete information required in inquiry form may not be responded to. Selection of inquiries for reply online is at the sole discretion of Nippon Steel. We appreciate your understanding.