Railways
NIPPON STEEL has made steps for a long time together with progress of railway technology in Japan.
Faster, safer and more comfortable. We will introduce the steel technologies supporting the railway system.
Wheel and axle for Shinkansen trains
Wheel
The speed of high-speed trains exceeds 300 km/h. Subways or city trains have increased the requirements for acceleration and braking. Operating conditions of the wheel are becoming increasingly harsh. NSSMC's wheel has the world's highest-level cleanliness from its excellent steelmaking technology. Consistent quality control is performed by highly advanced hot-rolled forming, processing, and inspection technology. It has obtained customers' trust together with a long-standing record. We are providing overseas countries as well as Japan with high-quality and high-value-added wheels.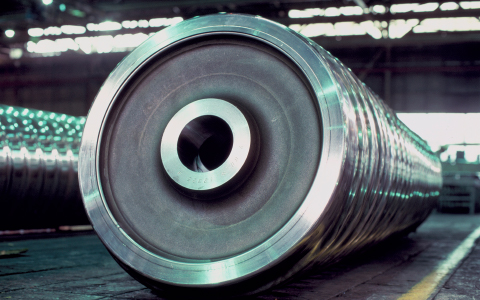 Brake disc
It has been used for all Shinkansen cars. In the development of the forged steel brake disc with fin for the Shinkansen, we received an award from the Japan Society of Mechanical Engineers. In addition, the newly developed center-fastening brake disc was used for N700A, which started operation on February 8, 2013. If a hazard is detected, it enables quicker stop and stable and strong braking force. It has been successful in weight reduction by 20% or more compared to conventional products, it contributes to energy saving, and it improves riding comfort.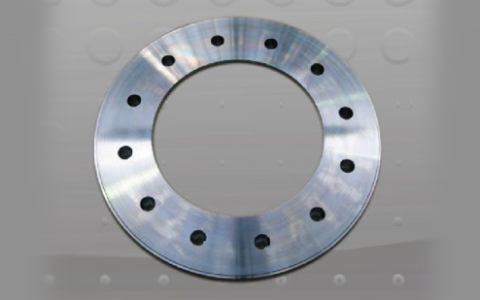 Axle
The axle is one of the most important parts in safety together with the wheels out of parts consisting of wheels and axle. We started manufacturing axles in 1916. Then, along with the high speed of trains, the operating conditions are harsh and we developed an induction hardening axle with extremely high safety. It has been widely used for high-speed/high-load trains including the Shinkansen. Moreover, we have developed a hollow axle to reduce unsprung weight and greatly contributed to improvement of energy saving and riding comfort.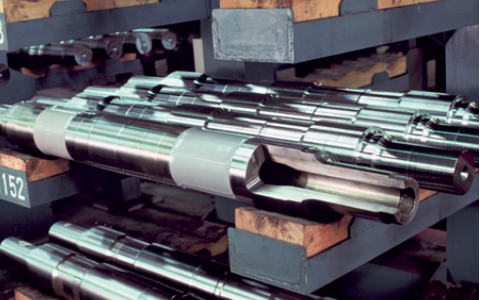 Drive unit (gear)
The unit that transfers the power of the motor, etc. to the wheel through gears. NSSMC's drive unit has been used for many trains including high-speed trains like the Shinkansen. The drive unit for high speed has achieved about 10% weight reduction using aluminum alloy for the gear case. Also, we will implement the development of a drive unit meeting low noise requirements, using a design with highly advanced gear analysis technology and high-speed load-testing facilities under an anechoic environment.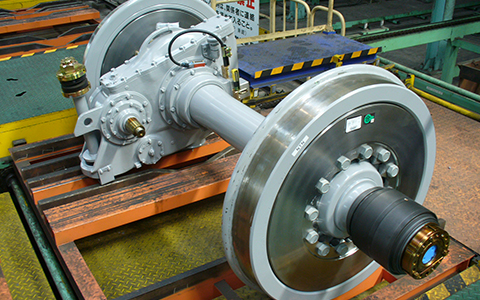 Truck
Steering truck
NSSMC developed a steering truck together with customers to reduce slip between the wheel and the rail at curves. It enables smoother operation on a curve than a normal truck with automatic steering of the axle in passing a curve so that the automobile is steered along with the curve, and squeaking noise is controlled.
PQ monitoring truck
A PQ monitoring truck jointly developed by NSSMC, Sumitomo Metal Technology Inc., Tokyo Metro Co., Ltd. and National Traffic Safety and Environment Laboratory enabled measurement of the derailment coefficient during commercial operation for the first time in the world. The derailment coefficient is changed by lubrication between the wheel and the rail, surface condition, temperature, or humidity. The PQ monitoring truck is useful for maintenance and it contributes to further improvement of safety by monitoring the track and analyzing any changes to it.
Rail
The heaviest and the highest-quality rail with a weight of 60 kg per meter is used for Shinkansen rails, and strength and durability are ensured. When the 300km/h operation starts, high accuracy of +-0.3 mm or less for the rail irregularity tolerance is required. NSSMC achieved highly accurate quality control by introducing a shape inspection system using laser and it supports safe, high-speed operation of the Shinkansen.