Nippon Steel Corporation obtains FSSC22000 certification for its container steel sheets for the first time in Japan —Set to further contribute to the food industry worldwide with the newly obtained food safety certification—
Dec. 14, 2022
Nippon Steel Corporation
Kyushu Works of Nippon Steel Corporation ("Nippon Steel") has become Japan's first steel manufacturing organization to receive FSSC22000*1—an international food safety standard certification—for its container steel sheets (tinplate, TFS, can light, etc.), which are used for beverage and food cans.

In recent years, with the increasing global concern about food safety, there has been a growing demand for strict hygiene management throughout the food industry chain, including packaging and containers. FSSC22000 is an international standard approved by the non-profit organization GFSI*2 as a food safety certification scheme, which requires "establishing a food safety management system for the purpose of providing safe food to consumers."

Recognizing that these trends are accelerating worldwide and the need for objective evaluation is increasing, Nippon Steel has been working to improve our manufacturing and product management levels as a part of the food chain and has successfully acquired the above certification. We aim to obtain this certification as soon as possible for our other manufacturing sites for container steel sheets going forward.

We will continue to make further contributions to the food industry worldwide by providing high value-added products that reduce environmental impact while meeting the strict hygiene control levels expected by our customers around the world.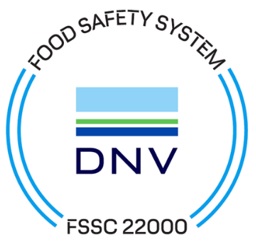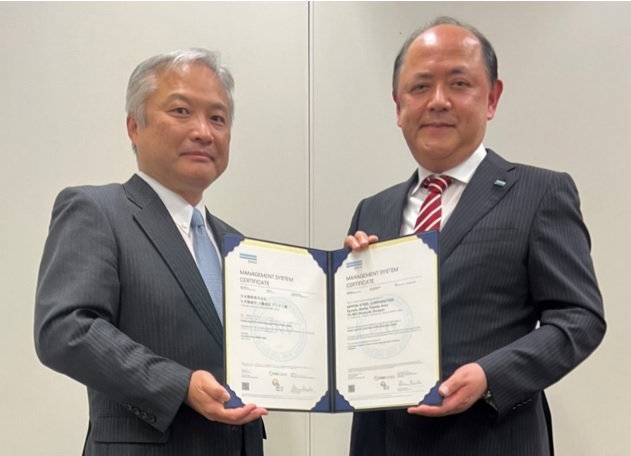 *1 FSSC: Abbreviation for Food Safety System Certification

*2 GFSI: Abbreviation for Global Food Safety Initiative
A non-profit organization of food safety experts working together to improve food safety on a global scale

[Reference 1] Scope of certification
(1) Registered organizations and scope of certification
Kyushu Works Yawata Area, Tinplate Mill
Manufacture of surface-treated steel sheets for food containers
Category I
(2) Date of registration
November 15, 2022 (Expiration date: November 14, 2025)

[Reference 2] Certification body
DNV BUSINESS ASSURANCE JAPAN K.K. (Naoki Maeda, President and Representative Director, Kobe City, Hyogo Prefecture)
A private FSSC 22000 evaluation and registration organization that provides certification services worldwide.
DNV has been providing evaluation services for FSSC 22000 since 2011 and has extensive experience.

[Reference 3] Please refer to the following URL for tinplate products offered by Nippon Steel Corporation.
Nippon Steel Corporation Obtains the 'EcoLeaf' Environmental Product Declaration (EPD) certifications for Tinplate Products First in Japan to obtain the certification for packaging steel products(Published on October 26, 2020)
https://www.nipponsteel.com/en/news/20201026_100.html

Nippon Steel launches a special page on environmental superiority of iron as a container material and steel containers
(Published on November 18, 2021)
https://www.nipponsteel.com/csr/steelcan/

The 'EcoLeaf' EPD label printed on various packaging using our steel products, as a sign of the sustainable action for the planet
(Published on August 1, 2022)
https://www.nipponsteel.com/en/news/20220801_100.html

Product catalogue
https://www.nipponsteel.com/product/sheet/catalog/


For inquiries
Inquiries related to this press release
Public Relations Center, General Administration Div. Tel.: +81-3-6867-2146
Inquiries related to products and business
Tin Mill Products Technology Dept., Tin Mill Products & Electrical Steel Sheet Div. Tel.: +81-3-6867-6558