Composite deck slab bridge "NS Panel Bridge™" adopted for the first time for an international project
Dec. 20, 2022
Nippon Steel Corporation
Nippon Steel Engineering Co., Ltd

Nippon Steel Engineering Co., Ltd. (President: Yukito Ishiwa, Head Office: Shinagawa-ku, Tokyo), in cooperation with Nippon Steel Corporation (President: Eiji Hashimoto, Head Office: Chiyoda-ku, Tokyo), received an order to manufacture a NS Panel BridgeTM*1 for the Gerezani Bridge as part of the Japanese government's Official Development Assistance (ODA) project "The Project for Improvement of Transport Capacity in Dar es Salaam" for the United Republic of Tanzania. We are pleased to announce that the onsite construction has been completed by Sumitomo Mitsui Construction Co., Ltd. This is the first time that NS Panel BridgeTM has been adopted for an international project.

The Gerezani Bridge was constructed as part of the Gerezani Road development project to relieve the chronic traffic congestion on the main road in Dar es Salaam City, the economic and distribution hub of Tanzania. Since this bridge crosses the railway, the Tanzanian government evaluated the completed bridge for its Hot-rolled atmospheric corrosion resisting steels for welded structure (JIS G 3114) manufactured by Nippon Steel Corporation, which does not require re-painting maintenance, in addition to speedy construction and low girder height (meets the beam height restriction), which are characteristic of NS Panel BridgeTM.

NS Panel BridgeTM is a new type of unit-type composite deck slab bridge that consists of a main girder panel, which integrates the composite slab and main girder, and a middle slab panel. The steel shells of the main girder and composite slab are integrated at the plant beforehand to make the onsite construction process simpler and quicker. In addition, since NS Panel BridgeTM does not require onsite under-girder work, such as the installation and removal of suspended scaffolding and floor slab formwork, it can be erected with minimal traffic restrictions, especially for bridges that cross roads or railways, thereby reducing traffic congestion and other burdens on the surrounding area.

Going forward, Nippon Steel Engineering Co., Ltd and Nippon Steel Corporation will continue to work together to actively deploy NS Panel BridgeTM for road (bridge) development projects, mainly in Asia and Africa, and help export high-quality infrastructure*2 that drives development of developing countries by utilizing advanced Japanese technologies, a priority initiative of the Japanese government.
*1 Our new unit-type bridge that achieves lightweight, low girder height and speedy construction.
*2 Infrastructure that is resilient against natural disasters, inclusive of every single individual and sustainable in terms of impact on society and the environment.

[Project summary]
Project name: The Project for Improvement of Transport Capacity in Dar es Salaam
Construction site: Dar es Salaam City, the United Republic of Tanzania
Construction overview: Construction of bridge superstructure (bridge length 40 m, width 30.4 m/2 lanes on each side, sidewalks on both sides, central bus lane), abutment, foundation, and access road. Use NS Panel BridgeTM (weight: approx. 450 t) for the superstructure.
Client: The Tanzania National Roads Agency
Design: INGÉROSEC Corporation
General contractor: Sumitomo Mitsui Construction Co., Ltd.
Primary subcontractor: Yokogawa Bridge Corp. (Nippon Steel Engineering Co., Ltd manufactures, supplies and provides technical support for NS Panel BridgeTM)
Project budget: Approx. 1.1 billion yen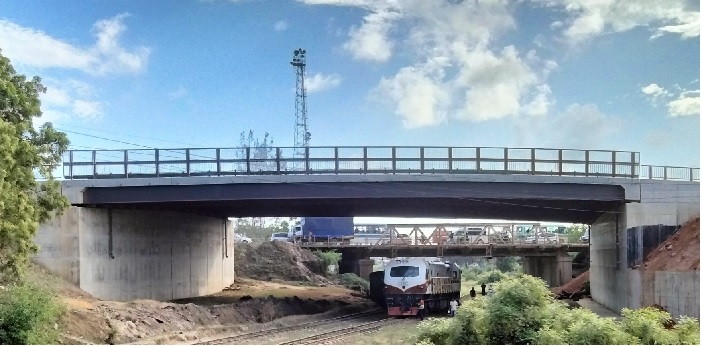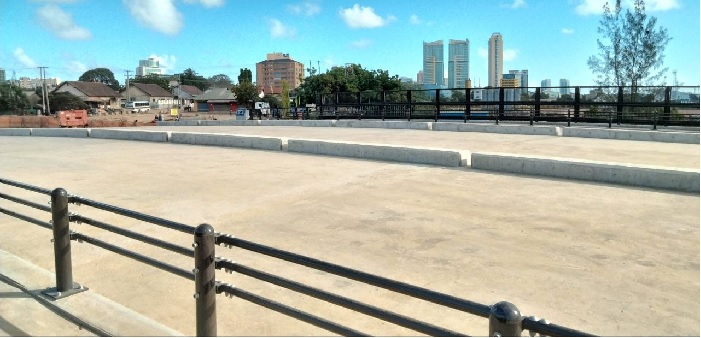 For inquiries
URL:
https://www.eng.nipponsteel.com/english/contact/