Nippon Steel Develops the World's First Eco-friendly Commercially Pure Titanium: TranTixxii™️-Eco —Outdoor Product Manufacturer Snow Peak Adopts It—
Jun. 30, 2022
Nippon Steel Corporation
Nippon Steel Corporation ("Nippon Steel") has developed the world's first Eco-friendly Commercially Pure Titanium, TranTixxii™️-Eco, and has started supplying it to Snow Peak, Inc. ("Snow Peak") from June.

Titanium is a metal that helps achieve carbon neutrality because it is highly resistant to corrosion and durable enough for long-term use.However, manufacturing titanium, especially when extracting the metal from the ore, consumes a lot of electricity, emitting CO2. Nippon Steel has been exploring and implementing a range of ways to achieve carbon neutrality. As one of these efforts, we have developed TranTixxii™️-Eco, Eco-friendly titanium.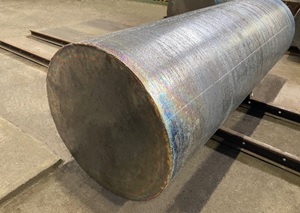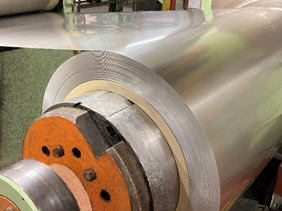 TranTixxii™️-Eco is an Eco-friendlymaterial that helps reduce CO2 emissions and save resources with titanium ingot made of over 50% scrap titanium. It will be manufactured at the East Nippon Works, Naoetsu Area ("Naoetsu Area"). Commercially Pure titanium, which is the most workable of all titanium materials, needs to be made with great care to ensure an extremely high degree of purity. For this reason, using titanium scrap requires stringent quality control and pretreatment to prevent contamination by foreign materials and substances. To address this challenge, we use a new model electron-beam melting furnace (the "EB furnace") at Nippon Steel Naoetsu Titanium Co., LTD. (located in the premises of Naoetsu Area). For the EB furnace, Nippon Steel has created an optimal combination of scrap arrangement and electron-beam irradiation patterns in the melting process by applying technology cultivated in-house for ordinary steel. This has enabled us to homogenize ingot components to produce high-quality products, even with a high scrap content. Normally, titanium ingots are made primarily from virgin sponge titanium. However, for TranTixxii™️-Eco, we have substituted over 50% of the raw materials with recycled scrap. This helps reduce CO2 emissions from the smelting process by more than 50%. (*)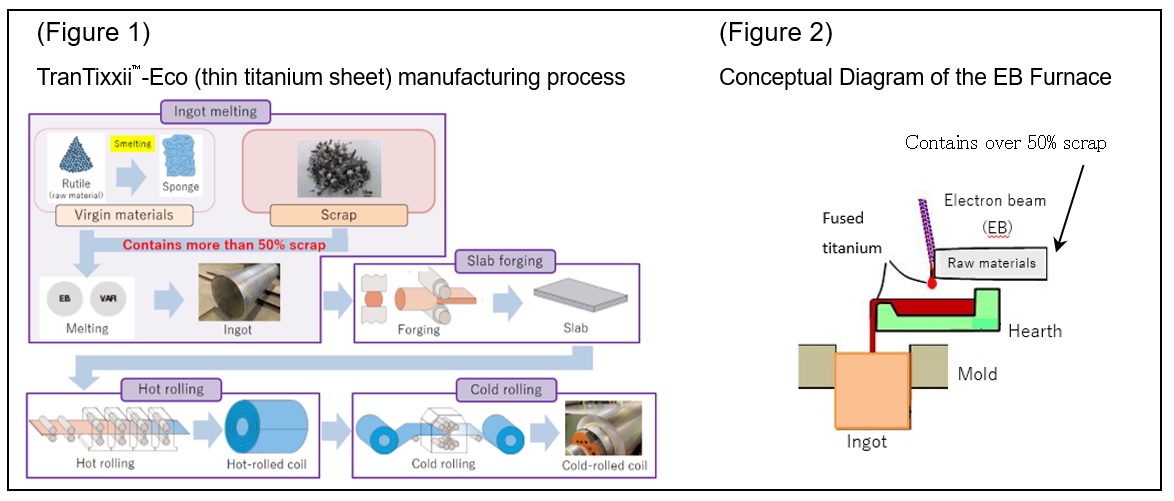 Snow Peak was founded in 1958 in Sanjo city, Niigata prefecture, which is known as "monodzukuri no machi (manufacturing town)". It is an outdoor products manufacturer producing camping gear and outdoor clothing and serving both domestic and international markets, while also engaging in a wide range of business activities including regional revitalization and business consulting. For about 30 years, the company has been using Nippon Steel's own titanium TranTixxii™️. Snow Peak actively participates in eco-friendly and sustainability initiatives, including those for reducing CO2 emissions, to help conserve a wide range of recreational outdoor activities which cannot be enjoyed without nature nurtured by the planet Earth. The company has further deepened its partnership with Nippon Steel, leading to repeated collaboration and discussions on solutions to global warming.
This time, Snow Peak has deeply sympathized with the concept of the environmentally friendly material TranTixxii™️-Eco, and has repeatedly discussed the product with Nippon Steel from development through to commercialization.
At present, some challenges remain about procuring scrap as a raw material and manufacturing capacity; however, Nippon Steel intends to build a production system able to produce and supply 300 tons of the product per year in the future. For the time being, we will continue to work with Snow Peak and prioritize developing environmentally friendly products that incorporate TranTixxii™️-Eco.

Nippon Steel will pursue the world-leading technologies and manufacturing capabilities, and continue to contribute to society through activities that also match the Sustainable Development Goals (SDGs) adopted by the United Nations ("7. Ensure access to affordable, reliable, sustainable and modern energy for all" and "9. Build resilient infrastructure, promote inclusive and sustainable industrialization and foster innovation").

(*) Nippon Steel is currently calculating CO2 emissions from the manufacturing process of titanium materials.


For inquiries
Public Relations Center +81-3-6867-3419
Automotive, Architecture & Construction Material Marketing Dept., Titanium Marketing Div. +81-3-6867-5611