Nippon Steel Named 2019 Steel Sustainability Champion by the World Steel Association
Jun. 02, 2020
Nippon Steel Corporation
Nippon Steel Corporation was named the 2019 Steel Sustainability Champion by the World Steel Association*.

The Association commends member steel companies that are most clearly demonstrating their commitment to sustainable development. This is a recognition program in its third year (the 2018 award was for related activities in 2017). This time Nippon Steel was recognized for its comprehensive sustainability-related actions, including its action based on strong commitment to the environment, measurement and disclosure of diverse data based on its environmental policy, and sending of information to stakeholders via a sustainability report.

We recognize the Environmental, Social, and Governance (ESG) initiatives for the realization of a sustainable society as fundamental to our corporate existence and growth, as well as one of our important challenges. In our Integrated Report and Sustainability Report in 2019, ESG materiality was identified with due consideration to our stakeholders' expectations, corporate principles and values, and growth strategy. Going forward, we intend to follow up the performance based on this policy by checking Key Performance Indicators to assess outcomes, with the aim of accomplishing higher performance.

* The World Steel Association is an international steel industry association engaged in various activities. It was founded in 1967 as the world's first single-industry international body. It now comprises 88 regular members and 51 affiliated members.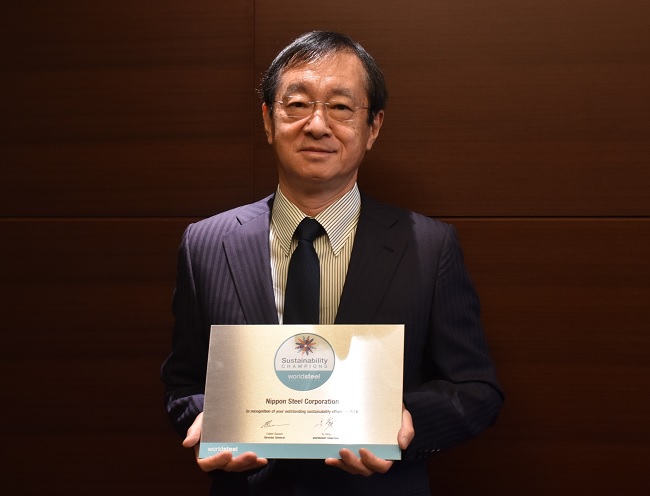 For inquiries Public Relations Center  Tel.: +81-3-6867-2977