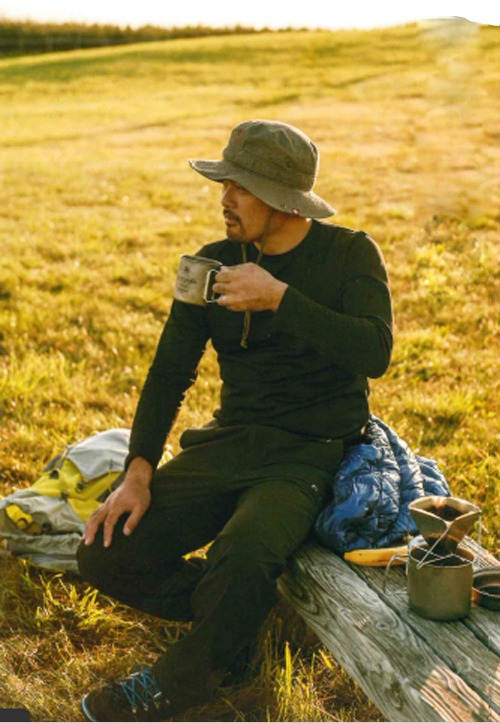 ©Snow Peak Co., Ltd.

I am still camping out 45 to 60 nights a year.
The core value of camping is in the revitalization of humanity. The outdoor market exists only in advanced countries. We, the people living in the excessively civilized society, are living with a lot of stress which should be relieved.

In 1986, I proposed an outdoor style of auto-camping meaning to go on a camping trip by car. Until then, camping was associated with the image of being an inexpensive means of travelling for young people like backpackers and hitchhikers.
However, an outdoor life to enjoy camping in a systematically designed kitchen under a canvas in a dome tent and tarp was regarded anew as a life-style and the camping scene was transformed into a rich time for deepening family ties and having a good healing time in nature.